Hi there
I'm Lauren McKee.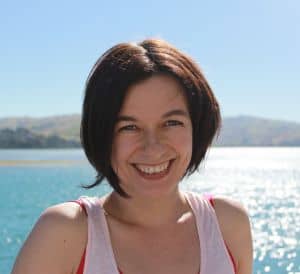 Years ago, my husband and I were under a LOT of stress!
I was working really long hours and my husband was in the midst of a messy business breakup.
I needed to escape and so I turned to yoga.
It was pure BLISS.
Just what I needed in the midst of all the chaos.
Problem was, I kept injuring my shoulders.
I assumed it was my lack of skill.
So to deepen my understanding, I became an RYT-qualified yoga teacher.
But even then, I kept injuring myself with yoga and so did some of my early students.
I was surprised to learn its NOT UNCOMMON for people to injure themselves with yoga!
According to Science Daily – 10 percent of yoga practitioners experience pain and 21 percent exacerbate existing injuries… which is about the same injury rate for most sports.
To find answers, I studied Yin… bio-mechanics… natural remedies… and concepts from neuroscience.
Eventually, I developed my own unique style called "Bodysense Yoga", which a mix of Hatha, Yin, bio-mechanics, and neuro-feedback.
The big idea is to develop body-awareness while practicing yoga. This awareness helps reset neural pathways that have ceased functioning properly due to past traumas.
The end result is your body can finally get on with healing itself.
But that's just the beginning… as you "Tune-In" to your body, you experience greater health… energy… and performance in all areas of your life, including job, exercise, and sports.
Take a look around this site and if you have any questions, drop us a message (see the little chat icon in the bottom right of this screen).
Learn more about Bodysense Yoga, here: